© LR Enterprises - AV Concepts 2020

Welcome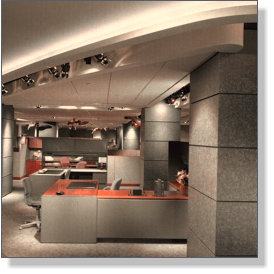 LR Enterprises / AV Concepts
LR Enterprises/AV Concepts is a project-oriented A/V design,
consulting and installation firm specializing in all areas of the
audio, video, music and control Industries. Although our primary
focus involves the corporate and commercial markets, we have
worked on projects throughout the world, encompassing all types
of corporate, industrial, government and residential AV systems.
Whether your project requires a complete AV consultation service
with detailed design or a turnkey installation, we will work with
you in a detailed manner to insure a successful outcome. When
necessary, we also coordinate closely with the project architect,
so as to provide associated CAD and graphics documentation.

Consulting/Management
Our A/V consultation services
encompass everything from
budget development to the
generation of bid documents. We
will work directly with the client
and/or architect firm to
incorporate our A/V specification
into the complete bid package, or
provide a stand-alone A/V spec.
We can also manage your project
through the completion process.
Complete Systems Design
We pride ourselves in designing
systems that perform great, are
easy to use and reliable. We are
very detail oriented and can
develop a design that will fit within
almost any budget, commercial or
residential. We provide AutoCAD
documentation for everything from
equipment rack layouts to block
diagrams/schematics to floor
plan/equipment room layouts.
A/V System Examples
Corporate Boardroom Systems
Conference & Training Rooms
Background Music/Paging Systems
Acoustical Design & Consulting
Video Display Systems
Recording/Production Studios
Digital Video Distribution Systems
Sound Reinforcement Systems
Sound Masking Systems
Digital Signage Applications
Integrated Control Systems
A U D I O V I D E O C O N C E P T S