© LR Enterprises - AV Concepts 2023

About Us
Craig Markley has over 30 years of experience in the Audio, Video,
Music and Acoustical Industries. He has worked on projects
throughout the world, involving a wide range of corporate,
industrial, and residential markets. Projects have included
everything from corporate boardroom/training room facilities to
arena sound systems to hi-def video distribution to digital
recording studios.
He has achieved design and technical training in all areas of the
AV field, including certifications from leading organizations and
manufacturers such as Crestron, Cambridge, Extron, CEDIA.
InfoComm, Syn Aud Con, JBL, Auralex Acoustics and many others.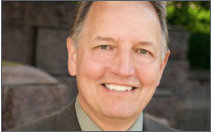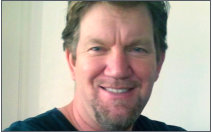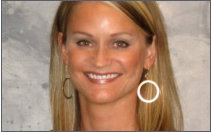 "We have been very pleased with the work that LRE has done for us over the years. Our
sound system upgrade was handled in a timely and professional manner, and we would
highly recommend them to anyone needing AV equipment or consultation. We have found
LRE easy to work with, fair in pricing, and accommodating to the requests we have made."
-

Fred Snyder, TOSOH International

Mitch Jacobs
Production Manager,
Nationwide Insurance
"We were extemely pleased with
the audio/video system that LRE
designed and installed for us.
Craig and his staff provided very
careful and thoughtful guidance
in designing and installing our
systems, and they have not only
performed well, but been
extremely reliable. They were
great to work with, stayed within
budget and completed all the
work in a timely manner. I would,
and do recommend them for
your next AV project"

Dan Slentz
Associate Director, New World
Symphony
"As the former AV Manager of a
billion dollar company, I knew I
could count on Craig for A/V
systems that would be "cutting
edge" and extremely well
designed."
"What matters just as much as
the quality of work and
knowledge behind the
installation is the quality of the
people. Craig and his staff are
good, kind, and honest people.
These are the kind of people I like
to do business with!"

Anna Sommers
Facility Manager & Building
Relations-IGS Energy
"I've been lucky to work with
Craig at LR Enterprises for several
years. When I moved on to
another company I brought their
expertise with me. "
"The team provides exceptional
guidance and assistance in areas
that are foreign to me and my
colleagues. The service they
provide is timely and extremely
professional. I will keep them in
my portfolio of vendors as long
as they let me. "
A U D I O V I D E O C O N C E P T S